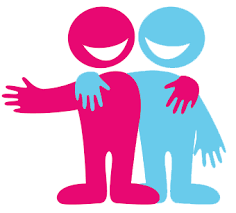 NOOI PRIVACY POLICY
The website https://www.nooitheinviteapp.com/ and the mobile application systems called nooi (available on App Store and Play Store) (the "Systems") is owned and operated by Hanle Solutions Private Limited ("Company", "we", or "us", or "our"), a company incorporated under the Companies Act, 2013, having its registered office at Flat No B-3, 09-03, Elita Apartments JP Nagar, 7th Phase, RBI Layout, Bangalore 560076 (CIN: U72200KA2016PTC087043).
1. Introduction
The users ("User", "you" or "your") use (both as unregistered user and registered user) of the Systems is subject to the terms of this nooi privacy policy ("Privacy Policy") and the nooi Terms and Conditions.
By using the Systems, and/or by registering on the Systems, you signify that you have carefully read, understood and agree to be bound by this Privacy Policy. If you disagree with any of the terms of or any part of this Privacy Policy, you must refrain from using the Systems.
This Privacy Policy may be altered, edited, amended, modified, reviewed, revised or substituted by the Company at any time with or without prior notice and users are requested to read the Privacy Policy before using or accessing the Systems. Please check this page regularly to ensure you are familiar with the latest version of the Privacy Policy.
2. Collection of Information
For the purpose of this Privacy Policy, the term 'User information' includes the user's personal information that can be used to uniquely identify or contact a single person, collected by the Company to provide specific services to the user through the Systems.
The User Information collected by the company inter alia include the following:

Personal Information: In order for you to use certain features of the Systems, such as creating an account on the Systems for placing orders, you would be required to register with us, which requires you to provide certain personal information such as your e-mail address, phone number, name, date of birth etc., and certain sensitive personal data or information such as passwords, credit card details, debit card details, bank account information etc.
Photos and Videos of the event: All media content in form of photos and videos uploaded by you (either as an invitee or an event organizer).
Cookies Data: Cookies are small files that the Systems transfers to your computers' hard drive through your Web browser (if you allow it) that enables the Systems to recognize your browser and capture and remember certain information. We use cookies to help us understand and save your preferences for future visits and compile statistical data about the Systems traffic and interaction so that we can offer better experiences and tools in the future. If you prefer, you can choose to have your computer warn you each time a cookie is being sent, or you can choose to turn off all cookies via your browser settings. Like most Systems, if you turn your cookies off, some of our services may not function properly.
Web Analytics: The Company may use third party web analytics services to track and analyze your interaction with the Systems, such as mouse clicks / screen taps, mouse movements, scrolling activity as well as any text that you choose to type into the Systems. The Company uses this information to enhance your experience.
Transactional Data: All transactional data, such as intra System searches, orders placed, orders cancelled, payment modes chosen, number of visits, etc., is collected and used to ensure a better service.
Traffic Data: The Company tracks certain information about your visits to the Systems. The information that is tracked includes information such as: (a) IP addresses; (b) domain servers; (c) types of computers system accessing the Systems; (d) types of web browsers used to access the Systems; (e) referring source which may have sent you to the Systems URL; and (e) other information associated with the interaction of your browser and the Systems.
System Information: The Company may access certain information from you mobile devices such as your location data, contact list and / or address book, your mobile mac address, etc.
3. Use of Your Information
The Company will use your contact information primarily to contact you when necessary, including to inform you about any event you are invited for, your transactions / events, feedback surveys, latest offers or at any other instance as the Company may deem fit. The Company may also use your demographic data, your traffic data, your location data, to customize and tailor your experience on the Systems. You agree that the Company may use your Personal Information (as defined under the Information technology Act and the rules made thereunder) or Sensitive Personal Data or Information (as defined under the Information technology Act and the rules made thereunder) in such manner as may be required to serve you better or as the Company deems fit.
By accessing the Systems you signify that you have carefully read, understood and agree to be bound by and consent to the collection, use, transfer, retention, alteration, deletion of your information as provided in this Privacy Policy and/or the nooi Terms and Conditions.
4. Confidentiality and Security
Except as otherwise provided in this Privacy Policy the nooi Terms and Conditions, the Company will keep your User Information private and will not share it with third parties, unless the Company believes in good faith that disclosure of your User Information or any other information collected about you is necessary to:

comply with a court order or other legal process;
protect the rights, property or safety of the Company or another party;
enforce the nooi Terms and Conditions; or
respond to claims that any posting or other content violates the rights of third parties.

The Company does not have, and will not accept, any obligations of confidentiality with respect to any communications other than those expressly stated in this Privacy Policy and the nooi Terms and Conditions.
5. Data Retention Period
We will retain the User Information for a retention period of 5 years, or as may otherwise be required to fulfill nooi's legal requirements under applicable law.
6. Recipients of User Information
We will ensure that your User Information received through the Systems is only accessible to authorized individuals as necessary to provide you the services you selected, including to effectively handle your business relationship and/or respond to your requests or inquiries.
We may also share relevant data (including User Information) with third parties working with us, such as external telemarketing company for sending you updates on events over SMS service, or taxi app aggregators for booking of taxi services, or with third parties who assist us with order fulfillment. We try our best to ensure that the said third parties undertake to process the data only on our behalf and subject to our instructions. They must also implement appropriate security measures to keep the User Information confidential, consistent with applicable laws and regulations.
7. Security Measures Implemented to Protect Personal Data
We have in place technical and organizational security measures designed to prevent unauthorized or unlawful disclosure of or access to, or accidental or unlawful loss, destruction, alteration or damage to your User Information.
8. Applicable Laws
You agree that this Privacy Policy and any security measures that the Company may take to secure Personal Information (as defined under the Information technology Act and the rules made thereunder) or Sensitive Personal Data or Information (as defined under the Information technology Act and the rules made thereunder) on the Systems constitutes reasonable security practices and procedures under section 43A of the information Technology Act, 2000 and accordingly, the rules of the Central Government in this regard shall not apply.
9. Grievance Officer
The name and contact details of the grievance office appointed by the Company as per the Information Technology Act, 2000 and the rules made thereunder is as follows:
Phone: +91 80 46671700
Email: support@nooitheinviteapp.com
Time: Mon - Friday (9:00 A.M. - 6:00 P.M.)

10. Contacting Us
If there are any questions regarding this privacy policy you may contact us at support@nooitheinviteapp.com.
THE PRIVACY POLICY IS PUBLISHED IN ACCORDANCE WITH THE PROVISIONS OF RULE 3(1) OF THE INFORMATION TECHNOLOGY (INTERMEDIARIES GUIDELINES) RULES, 2011. THE PRIVACY POLICY IS AN 'ELECTRONIC RECORD' AS CONTEMPLATED UNDER SECTION 2(T) OF THE INFORMATION TECHNOLOGY ACT, 2000 AND THE RULES THEREUNDER. THE PRIVACY POLICY BEING AN ELECTRONIC RECORD IS GENERATED BY A COMPUTER SYSTEM AND DO NOT REQUIRE ANY PHYSICAL OR DIGITAL SIGNATURES.